FXCH - Clearing
FXCH operates a Clearing House model for Institutions who trade digital assets on multipleExchanges and OTC venues.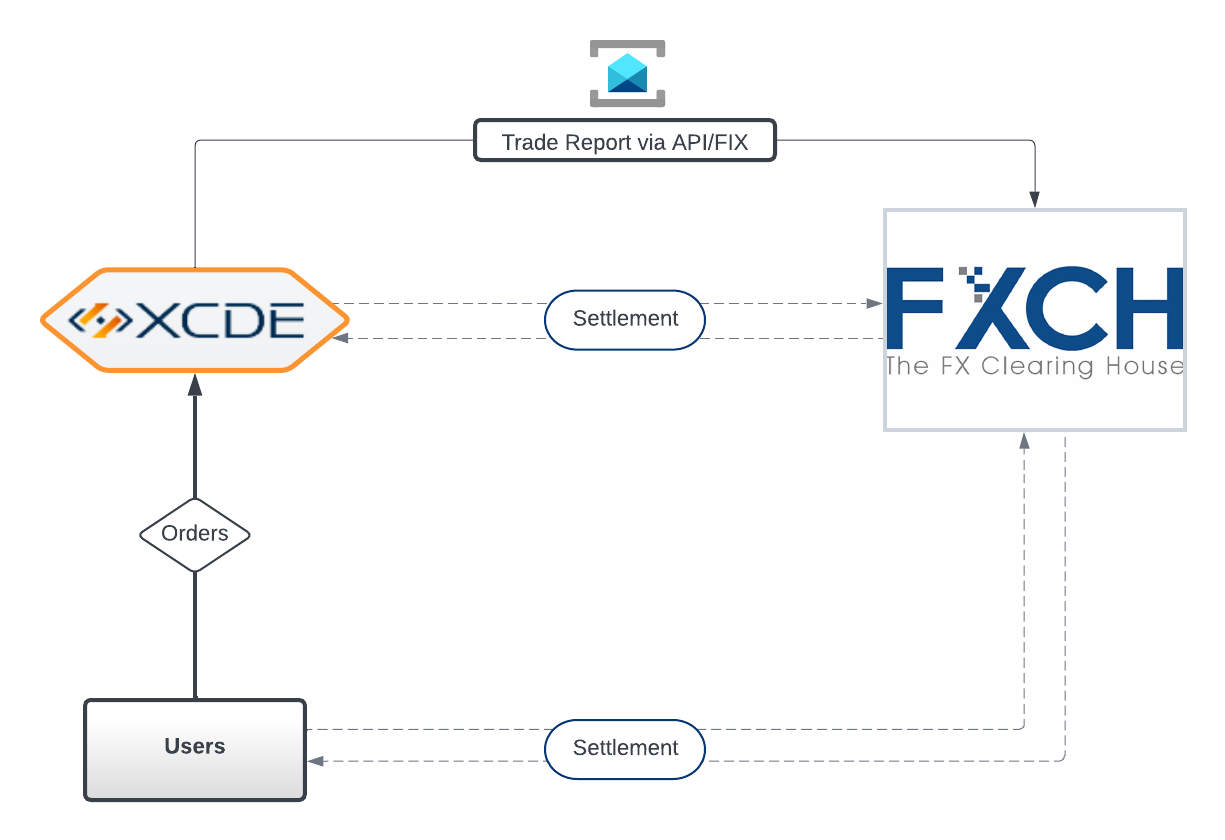 The Clearing House "novation" function (FXCH is counterparty to every trade) allows real time netting of positions, effectively greatly reducing systemic risks in the crypto market.
All trades are captured by FXCH, netted in real time and settled at 5pm New York.
The Clearing House uses Blockchain technologies to be more transparent, which makes the markets more secure.